Trusted by 20,000+ facilities
What is Step 'n Wash?
Step 'n Wash makes public and commercial restrooms more accessible to children and people with height-related disabilities.
It's a permanently installed step stool that helps people of shorter stature safely reach sinks and soap dispensers. The self-retracting design keeps Step 'n Wash out of the way when not in use.
More than 20,000+ locations trust Step 'n Wash to improve their customer experience and make their facilities more accessible.
Customers and parents say it best
"I just wanted to say that we saw Step 'n Wash at Zoo Atlanta and we were really excited.

My 5-year-old daughter with dwarfism could actually reach the sink for the first time in a public restroom, finally! It was such a relief after countless times of having to lift her to the sink. I think Step 'n Wash should be mandatory in every public restroom!"
- D. Harris, Los Angeles

"Step 'n Wash is a great family-friendly feature of our restrooms at Whole Foods Market.

Step 'n Wash makes a trip to the restroom with a young child less of a balancing act and it also cuts down on the amount of water that gets splashed onto the floor."

- Whole Foods Market

"Parents who travel know the challenges that come with lifting a toddler up to the faucet, maintaining an eye on their luggage and keeping their bodies balanced. Step 'n Wash effectively eliminates any restrictions previously placed on parents or supervising adults.

We calculate, conservatively, that we've had over 6 million Step 'n Wash uses over the 9 years that we've had the units installed."

- Hartsfield-Jackson Atlanta International Airport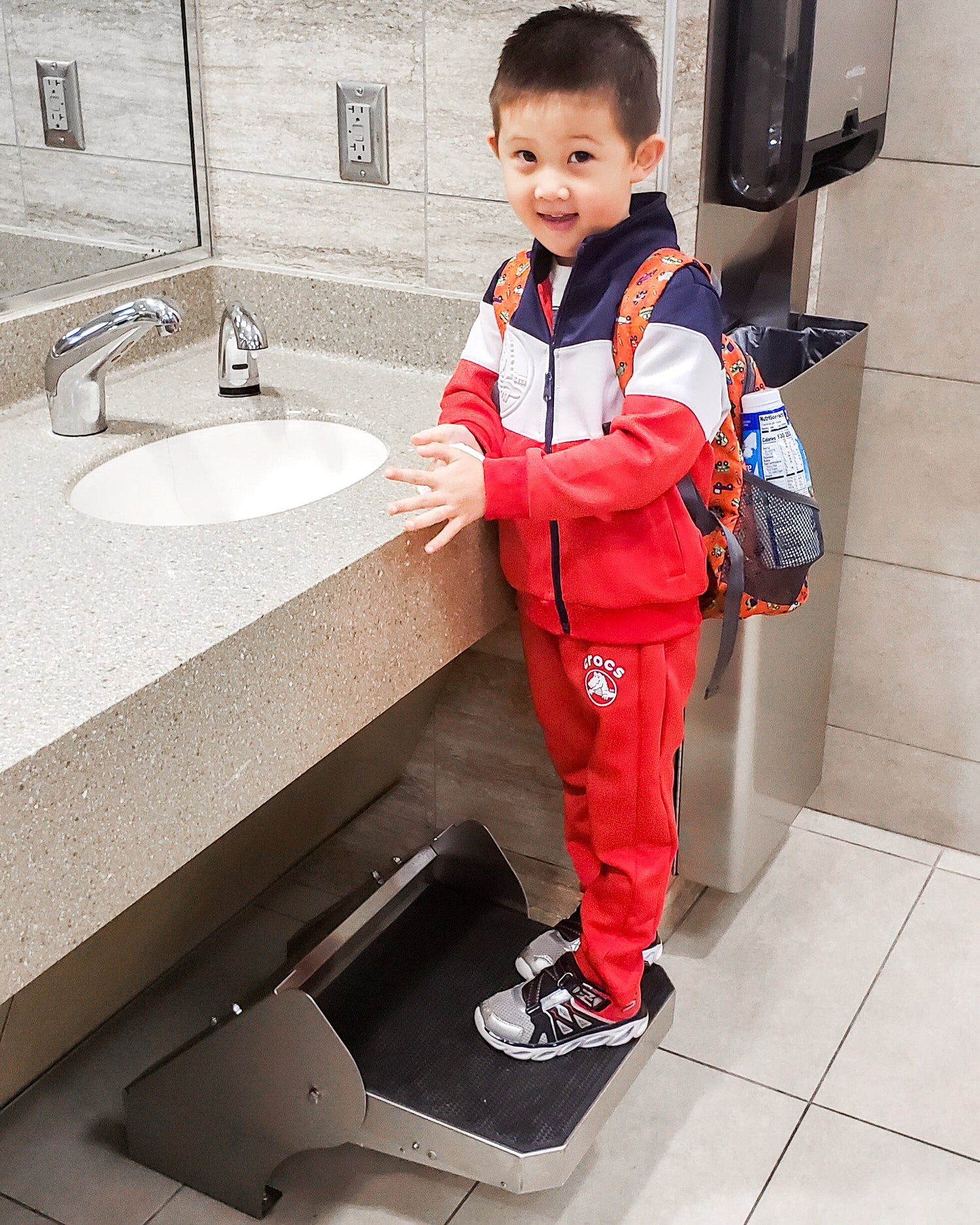 Benefits
✓ Makes your facility more accessible to parents with children and customers with height-related disabilities
✓ Improves safety by keeping floors and countertops dry
✓ Utilized more often than a diaper changing table at half the cost
✓ Helps reduce the spread of germs, viruses and bacteria
✓ Eliminates the struggle of having to lift a 30 or 40 pound child up to reach the sink
Features
✓ 5-year warranty
✓ Self-retracting design keeps the step out of the way when not in use
✓ Constructed from high-strength steel and marine-grade non-slip tread
✓ Installs in 20 minutes without the need for a specialist; bolts directly into restroom floor
✓ Designed with no pinch-points
✓ Approved by risk management departments from Fortune 500 companies
Buy Now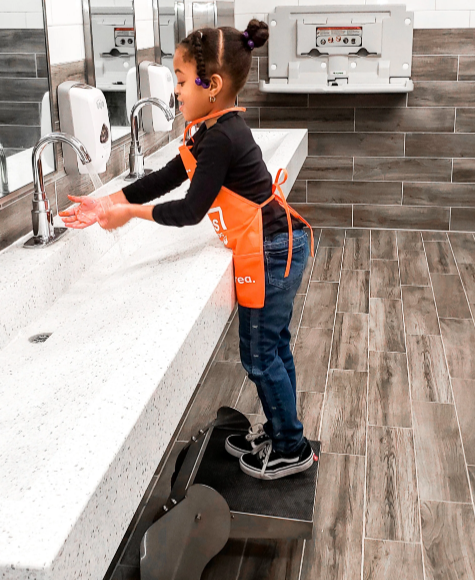 Customer Convenience
✓ Step 'n Wash is a natural extension of a facilities customer service commitment
✓ Enables existing lavatories to become accessible for all customers
✓ Improves cycle times and reduces restroom wait times
✓ Cost effective way to generate goodwill
✓ Enhances overall guest experience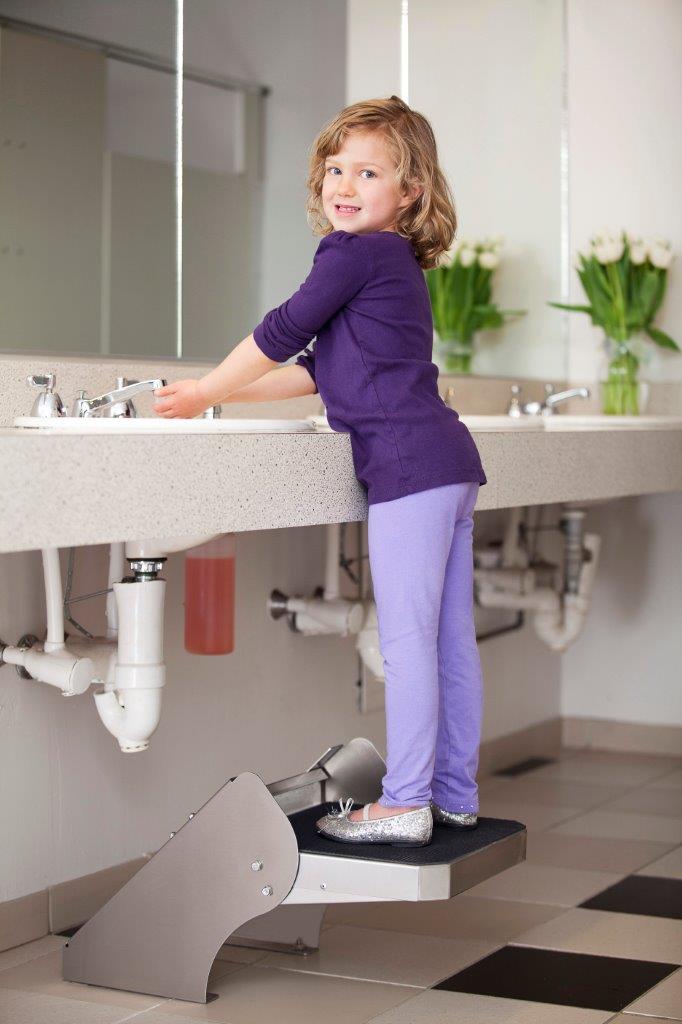 Step 'n Wash tells customers that you...
Prioritize cleanliness
Accommodate all customers
Care about the health of families
Commit to comfort and safety
Order Step 'n Wash